Whether by choice or default, sustainable living is the future for most of us. Economics dictate that with higher fuel and food prices and the cost of moving house, most of us will spend longer in our current homes, living and relaxing.
The garden is the extra room in the house and can be turned into a working area or one for pure relaxation. It is sensible we make the most of the space around us, and develop an environment that saves us money and at the same time brings enjoyment.
Growing your own fruit and vegetables give so many benefits, and our range of Raised Bed Kits and planting bags make the ideal location for crops.
Compost Bins and Water Butts can provide the food and water to sustain cultivation in your own garden. Recycling your garden and food waste and rainwater saves you money and makes sense.
Plastic bags are the unsightly bane of our lives, yet a solution is so simple. I'm old enough to remember my first shopping trip to the greengrocer with 'granny's' string bags for the potatoes. Well we've brought them back.
And if all this sounds like hard work, then reward yourself with some new garden furniture or some amusing garden ornaments. There is nothing more sustainable than sitting quietly in the garden on a summer evening surrounded by meerkats.
Grow Your Own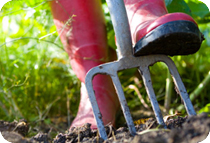 Save money and have fun in the garden growing your own fruit and vegetables. Our Grow Your Own range contains planting bags, compo beds, raised bed kits and growing and harvesting accessories.
Sustainable Living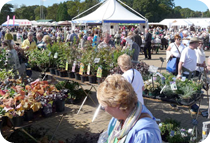 Our fold up bags are great for your trip to the supermarket and are much better for the environment than plastic bags. When you return home, why not store your fruit and veg in string bags, which come in a range of colours.