Most of us agree that recycling is a good thing to do but it is not always clear how best to do it.
Local authorities try very hard to offer a system to suit the majority of people but we recognise that you will adapt that system to suit you. We will help you do it with the extensive range of products in different colours and sizes that best suit you.
We aim to offer practical solutions to help you sort your rubbish, from the best quality caddy liners to innovative space saving recycling bins.

Find the easy and tidy way to collect food waste with our great value compostable liners and biodegradable bags. We supply high quality corn starch bags certified to EN13432 and that carry the compostable seedling logo. These are recommended by many local authorities and we have compostable liners to fit all sizes of caddies, pedal bins and wheelie bins. We also have biodegradable dog waste bags and garden sacks for excessive amounts of grass cuttings in spring and all those prunings in autumn.

Our stackable recycling bins help save space but make it simple and easy to sort that rubbish.

Use our kitchen caddies and recycling bins to find the practical solution to recycling.

For those dedicated to home composting take a look at our range of Compost Bins.

And whilst we are not fanatics, we try to approach other aspects of our lives with the recycling philosophy – so check out our water butts and string bags.


Recycling, Caddies & Liners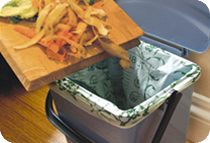 Begin practical recycling today! Start by viewing our range of food waste caddies, pedal bins and 100% compostable and biodegradable caddy and bin liners. Our range of liners are designed to fit most kitchen caddies and begins at 7 litres and goes all the way up to 240 litres for your wheelie bin. Certified and approved these are the most cost effective and easy way to collect food waste for council schemes.
Grow Your Own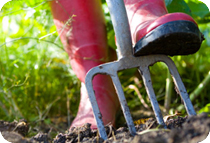 If you're interested in recycling, why not grow your own fruit and vegetables too? Not only does it save you money, but being able to put fresh home grown food on the table will fill you with pride.