We are always on the lookout for something different, something a bit unusual, something that makes you sit up and take notice - something that makes an ideal gift.
That's the philosophy behind much of our range selection.
Whether you are a keen, serious or occasional gardener we like to think we offer good practical gifts such as secateurs, garden twine or simply the bits and bobs, and plant labels that always prove so useful.
For outside entertainment we have secured glassware made from recycled beer and wine bottles; a sustainable angle on wining and dining outdoors.
And for sheer pleasure and amusement we have put together a comprehensive range of animal statues and figures. Collectable ranges of real life farm animals through to the wild wacky and comical Crazy Garden Pals.
Garden Gifts for everyone.
Gifts & Ornaments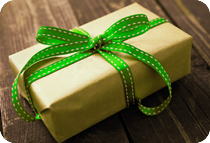 Whether you're looking for a gift, or want to brighten up your home or garden, we're sure you'll find what you're looking for in our Gifts & Ornaments range. From piggy banks, recycled vases to our life-like range of guinea pigs, rabbits, hens and more, we have it all.
Ornamental Animal Gifts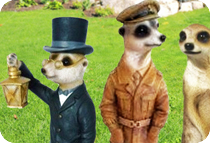 From realistic hens and rabbits, to meerkat figurines, to our crazy garden pals range, we provide a wide range of ornamental animal figures, great as gifts or for livening up your home or garden.