The two go hand in hand together. Keeping the balance of nature helps your garden thrive. Flowers, plants and vegetables all need visits from nature's insects, so we are right to encourage them, along with all the visiting animals and birds.
Providing the right food and habitat for the wildlife will keep them away from the prize vegetables and plants.
However the garden should be a fun and interesting place for all. Trying to accommodate the demands of wildlife, pets, children and adults is a challenge. We hope to help you do that with an exciting range of products.
Help your children discover the wonders of the garden with a gift in a tin, to build their own bird feeder, their own insect house or the discovery set.
Choose from a broad range of bird feeders in contemporary, classical or amusing designs.
Or perhaps find a quiet corner to remember a beloved pet, now gone, with a tribute memorial.
Pet & Wildlife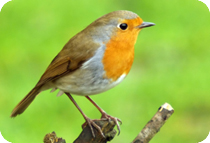 Whether you want to encourage wildlife into your garden and provide a nice cosy place for them to live or remember a beloved pet, our Pet & Wildlife range has it all.
Wildlife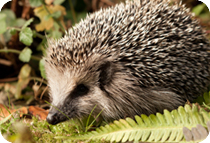 Help your garden come to live with our Wildlife range. Encourage hedgehogs, bees, insects and birds into your garden and provide them with food and a lovely place to live.